"The world's most comprehensive training system for rewards-based crowdfunding projects."
Featuring experts that have raised over $56,000,000 together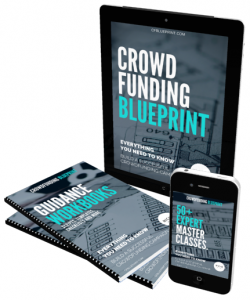 The Crowdfunding Blueprint is the world's most comprehensive training system on rewards-based crowdfunding.
It is the only training course you will need to learn how to plan and execute a crowdfunding campaign from start to finish.
The training system features a comprehensive curriculum unlike any other crowdfunding training course you've seen before. We cover everything you need to know from understanding basic business fundamentals, finding engaged backers and running a campaign successfully. The checklists, roadmaps, planning documents and other supporting materials (not to mention the exclusive community) will help you through the process and ensure you make the best use of your time when planning and conducting your campaign.
When you purchase the Crowdfunding Blueprint you will get access to a full suite of video lessons that cover every critical step in the crowdfunding process (and we constantly update the material as time goes by to ensure it remains relevant). You will also get exclusive access to over 50 in-depth interviews with project founders who have been featured in the following outlets:
30+ hours of video training and in-depth interviews

30+ hours of in-depth video training and exclusive interviews with the knowledge from experts who have raised more than $56 million combined!

Learn everything you need to know

Learn about marketing & PR, pre-launch list building, campaign design (including video, copywriting, graphic design), rewards design, goal setting, marketing and product development.

Supporting tools for the right decisions

Step-by-step flowcharts and checklists to help you make the right decisions (and avoid common mistakes) – from selecting a platform or identifying backers, right through to marketing and promoting your campaign.

``Lull`` busters - learn how to overcome mid-campaign slowdowns

How to regain (and maintain) momentum throughout your campaign and beat the "mid-campaign lull" often experienced.

Marketing and PR strategies that actually work

Frustrated with the money you spent on a "PR" firm who just blasted your campaign link to a list of unqualified email addresses? We feel you. Our course features exclusive interviews with leading PR agencies and marketing firms in the crowdfunding world. We deconstruct their expertise into simple to follow instructions for an effective outreach strategy to find engaged backers for your project.
Campaign playbook

Your campaign playbook – a series of worksheets and critical questions that you complete throughout the course. The playbook is a single document with your idea clearly described, target market identified, campaign planned and ready to implement (or work with designers, copywriters, video producers, PR agencies and other people involved in your campaign).

Webinars and tear-down sessions

Access to exclusive webinars and tear-down sessions where campaigns are analysed by us. Submit your campaign ideas and get live feedback from the authors and selected experts.

VIP Support Group

Access to the VIP Facebook group to discuss your progress with other students.

... and much, much more!

A selection of resources, tools and techniques carefully curated by us to supercharge your crowdfunding project.
Get perspective. Learn from the top 3% of crowdfunders
Perspective is important when planning a crowdfunding campaign. Most other training courses offer you a single perspective from someone who has run a campaign themselves. Whilst this can be very helpful, we don't believe this gives you a complete picture of the industry. It's difficult to know if a particular strategy will apply to your project if that is the only strategy you are exposed to. Is it really worth taking the risk?
We decided to interview multiple experts – over 50 of them, in fact – from multiple geographies, industries, skillsets, product categories and campaign sizes. Not only do we feature individuals responsible for some of the most successful crowdfunding campaigns in the world, but also those that are leaders in their field in supporting activities such as PR, marketing and video production.
Here is a quick sample of who you will learn from (click here to see the full list).
Planning your first crowdfunding campaign? Read this before you start (it's important!)
So you're thinking about running a crowdfunding campaign? Great! Just make sure you read this before starting.
You may have done some research online, bought a book or two and maybe even took a Udemy training course during their $15 discount promotion period.
Perhaps you're sitting in an accelerator or co-working space with a great product idea, and you've heard people around you say "you should go speak to James, he raised $40k last year on Indiegogo".
These are great approaches …
… but what if you've missed something?
Designing and executing a crowdfunding campaign is a daunting task (to say the least). You might be missing perspective and instead of using your time to work on your product, you're out there reading blogs all day and taking James for coffee to learn about his campaign. Whilst this could be very helpful, it is an inefficient and time-wasting approach that probably leaves you with more questions than answers.
How do you even know the advice applies to your project?
Whether it is to realise your own dream product or you were tasked by your company to "manage the crowdfunding campaign", the right advice will save you a lot of heartache and frustration down the track. You need advice that is based on multiple perspectives from people that have proven their worth in the industry.
We needed this advice but couldn't find it.
We reviewed a dozen online courses, looked into 60 different books and felt that most of these were based on the experience of a single person or team. There were no perspectives, no supporting tools to walk us through the process and very little support or engagement from the authors.
In the end, we started reaching out to the experts directly… people that LIVE and BREATHE crowdfunding day in and day out. Experts that would cost you thousands of Dollars in consulting fees.
We wanted to learn their secrets… to know exactly how they successfully launched their campaigns and supported the industry. We also wanted to know what mistakes crowdfunders often make, and how we could avoid making these mistakes ourselves.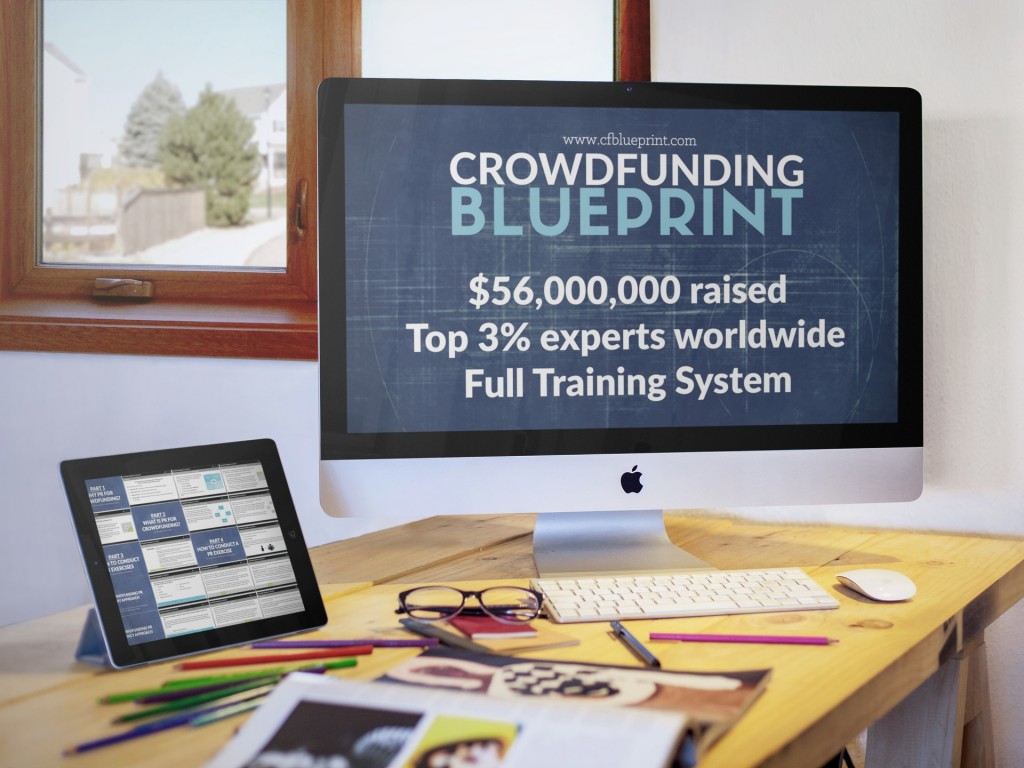 But what if you could learn these strategies as well?
Would that mean the difference for you between a failed campaign and raising $200k? Perhaps…
When we thought about this, we realised that other people could also benefit from this expert advice. That's why we want to bring you this training course.
We carefully designed a comprehensive and easy to follow training curriculum based on their expertise.
At the moment you may feel that something is missing – perhaps it's framing your product message or defining exactly what the video structure should be? Perhaps you're simply not sure how to reach (or even define) your target audience? Maybe you're uncertain about the level of communication required (and how this will affect your team's resources).
You might even be half-way through a campaign and experiencing the dreaded "mid campaign lull" where support for your project drops off the face of the planet. What do you do? How to you regain interest and support?
The supporting tools, checklists, flowcharts and roadmaps we developed will help take the guess-work out of the campaign and allow you to focus on results.
What you need is a roadmap; a playbook that you can use to structurally think about your product, your market and and how to translate this into a crowdfunding campaign. You need something that holds your hand (if you're doing it for the first time) or teaches you new tricks (even if you've done a few campaigns before).
What if you knew exactly what you can do to beat the competition…  would that change the way you design your campaign?
We think so, and that is exactly why we developed this course. We were tired of snippets of advice, incomplete strategies and poorly produced training material with no alternative perspectives.
Since we are product developers with multi $m ventures behind our names, we took it upon ourselves to create the most up to date and comprehensive training system on crowdfunding. We designed it to be reusable, updated regularly and capable of helping you through the process. Our structured approach will help to relieve stress and anxiety, and is aimed at lifting the veil of uncertainty you might be experiencing right now.
We wanted to learn directly from the best in the business – and now you can too.